Have you heard the good news? The Viroqua Plan Commission (by a vote of 4 to 1, with one abstention) made a positive recommendation for the Center Ave closure to the City Council! One more step toward staying on our beloved site for the long haul.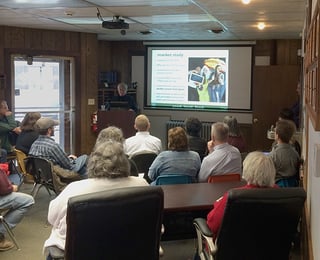 Thanks to all who came to the meeting; the room held a majority of Co-op members / staff / board / supporters, with less than a dozen neighborhood residents, property owners (mostly, but not all, in support of the idea) and representation from Nelson's Ag (in support of idea and us). There was good discussion and we learned a lot about how neighbors feel and how we can be more mindful of how we park on the streets. If you park in front of private residents, please leave plenty of room around driveways for the safety and convenience of the homeowners. Thanks!
Next big moment is Tuesday March 29th at 7:30pm at the City Council meeting for the final vote on Center Ave closure. I will give a presentation again for the entire City Council at this time.
Thanks again everyone, for getting the word out and participating in the Co-op process. Please take the VFC owner survey if you haven't done so yet.