The Gleaned Foods Project will have a table at the Viroqua Food Co-op on Saturday, June 29th from 11am-3pm. Please stop by and learn more about how you can get involved in this great community program.

Workers with Disabilities Harvesting Local Food, to Address Local Hunger
By guest author Daniel Chotzen, Gleaned Food Project Secretary
Each year, area farmers end up leaving thousands of pounds of blemished produce in their fields to rot because they don't have enough workers or the time to harvest it. Is there a way to get this blemished, yet nutritious food to people in need around Southwestern Wisconsin?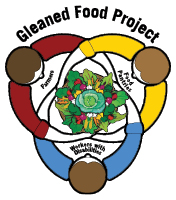 This is where the Gleaned Food Project comes in. This project, which builds on the successes of Valley Stewardship Network's Kickapoo Harvest gleaning, recruits community volunteers and workers with disabilities to harvest and pack produce from local farms that is then sent to area food pantries.
In 2012, Valley Stewardship Network and Employment Partner, a provider of employment services to people with disabilities, used a "SPARKS" Grant from the Wisconsin Board for People with Developmental Disabilities (WBPDD) to hire workers with disabilities and their job coaches. This provided the dependable labor source needed to expand the gleaning program beyond volunteer-only participation. Result: young people with disabilities with little or no farming experience demonstrated that they have the potential to effectively compete for entry-level farm jobs.
Going forward, Valley Stewardship Network chose to pass the management of the gleaning project on to other community initiatives. Since the gleaning project fits well within their scope of services and upon hearing the enthusiasm of the individuals with disabilities who worked last summer, Everybody Works! (a non-profit consortium of local organizations dedicated to improving employment for people with disabilities) opted to lead the ongoing effort by creating the Gleaned Food Project.
In 2013, the Gleaned Food Projects plans to process some of the produce to make it more desirable for the food pantries, while training workers in new skill sets. Workers will wash and pack gleaned produce in ice so that gleaned produce stays fresh longer. They will also chop, freeze and combine vegetables to make other stable products that extend distribution of gleaned produce beyond the growing season.
We need your help! With the new projects, Gleaned Food Project needs volunteers and donations! Donations have an immediate and direct impact on local families, farmers, and workers with disabilities.
2013 Projected Community Impact:
Preserving and strengthening links between area farmers and food pantries
Jobs for up to 10 disability workers with skill development benefits
10 farming businesses and 15 public agencies addressing hunger in our region
6,000 lbs. of vegetables gleaned equating to approximately 6,000 meals
Creating products from gleaned vegetables to feed people throughout the year
100-300 families/week receiving nourishing food
$6,000 to $10,000 of in-kind contributions
Giving volunteers the chance to connect with farm life and salvage useable food
Donations are tax deductible. Everybody Works! a 501(c)3 sponsors the Gleaned Food Project.
Please send donations to:
Daniel Chotzen, Secretary, GFP
322 E. Jefferson St.
Viroqua, WI 54665-1617
For more information on the Gleaned Foods Project and to learn how to volunteer, visit our website: http://www.everybody-works.org/gleaning.cfm or call or email me 608-606-1910 or dchotzen@mwt.net