In the spirit of our new P6 program and also because I am proud of them, I would love to highlight a number of our local greeting card artists whose work can be found here at the Viroqua Food Cooperative.


Cottage Farm Creations of Westby have an amazing set of cards handcrafted with paper, stamps, ink and fancy punches. Lindsay Tuszynski enjoys her hobby that allows her to explore her creativity by adding personality, flair and color to every project. Embellished with buttons, braids and bows, these seasonally inspired greeting cards are "as unique as the people you give them to."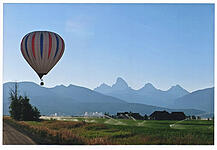 Carla Christ has always made her own cards so creating them from her photographs was just a natural next step. Carla bought a camera eight years ago to help with her plein-air paintings, a French expression meaning "in the open air." She starts painting outdoors and then photographs the setting to help finish painting later while maintaining the proper lighting and shadows. You will notice quite a few familiar local places and events within her photos.


Nick Wroblewski's artistic inspiration comes from the natural world and the deep connections therein. He is our very own local woodblock printmaker. Nick's award-winning imagery is carved from one piece of wood and printed one vibrant color at a time. I always look forward to ordering these cards for VFC, as every piece is stunning.

Indigo-November captures nature's beauty through her camera lens. You can tell her favorite time to take pictures is after it rains when the colors are just as saturated as the earth. Her knack for finding the tiniest settings and the perfect flowers is amazing. The cards she creates have the photos printed directly onto the paper with a soft golden hue adding to the magic.


The elemental mandala cards we carry are created by Mary Gundlach. Her creative process comes from her connection with nature, the wild and the four elements: Earth, Air, Fire, Water. By creating these soul-filled mandalas, Mary connects with herself and the world. The prints are paintings from an original art piece that hangs in her home.

New Leaf Art brings us colorful watercolor images of our natural world. Diane Splinter's cards speak of the wonder and joy in the simple sights and shapes of daily life. Butterflies and cranes, flowers and leaves. Some works are framed in her flowing calligraphy celebrating the many languages of the world.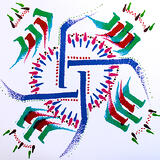 The newest cards in our selection are created by Gregory Splinter. His art emerges spontaneously through his morning contemplative exercises with the right side of the brain. The meaning of his drawings comes out days later; balancing the thinking and the intuition, the knowing and the feeling. These colorful forms and symbols are done in watercolor pen brushes.

Please take the time to peruse our card selection; you will see and feel the soul of these artists through their beautiful work. A greeting card can often express what cannot be properly expressed through words. Be it for celebration or support, who doesn't like to receive a card in the mail?

Crystel Curley, Mercantile Buyer