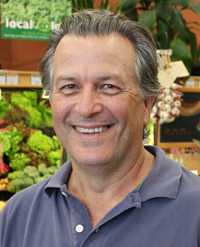 Many Thanks for Your Support!
As we near the end of the huge undertaking of our co-op expansion, many thanks are needed. Thanks to the owners and shoppers who have supported us during the major shifts, both within and outside our co-op. Thanks to the employees who have worked diligently in moving stock, again and again, to accommodate the contractors' efforts – and kept smiling during challenging times. Thanks to the management for tirelessly dealing with the myriad of details and long hours to bring this project to completion. Thanks to the investors who allowed our co-op the ability to afford such a formidable investment in our local food system. And thanks for having faith that our shared future is bright here in our community.

After the last nail is hammered and the last bit of dust is swept away, we are hosting a Grand Reopening Celebration. The celebration begins at noon on Thursday, November 8th, with a Ribbon Cutting Ceremony outside the entrance. The fun and fantastic savings carry on through Saturday, November 10 – with exciting giveaways, lots of free samples, cooking demos, flash sales, live music, kids activities, and more! Please join us to celebrate this major step in our shared history.
Read More