How about becoming a member of the Board of Directors?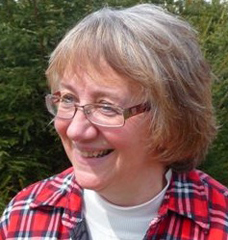 The Viroqua Food Cooperative Board of Directors consists of seven members elected by the general membership. The term of service is three years and either two or three members are elected every year in September and start their term in October. The Board meets one evening, usually Thursdays, ten months of the year. We also have a yearly learning retreat and a social meeting in December. The Board is now soliciting possible candidates for three positions that are open this year. Let me tell you a little bit about the Board so you can see if you would like to run for a seat.
My service on the Board continues to be a richly rewarding experience, especially when visioning the future of the Co-op. The VFC Board operates under a Policy Governance model. This model requires the Board to have in place policies that define the roles and responsibilities of the General Manager, the Board itself, and the purpose, mission and strategies of the Co-op.
The Board monitors those policies, one or two each month, amending or updating when necessary. In our discussions and decisions we are ensuring that the Co-op is following a course of continual improvement and that is where strategic planning and visioning comes into play. The fun part, as some Board members like to say.
This is a brief description of the Board's responsibilities, but if you are interested or have any questions about becoming a candidate, please feel free to call on any Board member—our contact information is listed on the VFC webpage and in the Pea Soup.
We ask that you to come to at least one Board meeting before declaring your candidacy. That way we can get to know you and you can experience Policy Governance, which is hard to explain well but makes sense when you see it in action. You can find the Candidate Information Packet on the Board page of the VFC website.
We have several months before applications for candidacy have to be in, so now is the time to get involved by calling a Board member and attending a meeting. If you like working collaboratively in a group setting, you may want to consider running for the VFC Board of Directors.
Diana Forkash
Vice President, VFC Board of Directors