Veriditas Botanicals
VERIDITAS BOTANICALS !
Veriditas Botanicals is an amazing company that works with small, family-based distillers.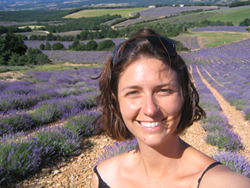 The company was founded by Melissa Farris, herbalist and aromatherapist, in Minneapolis, Minnesota. The therapeutic blends are very powerful and healing.
The Veriditas website is full of useful information on essential oils. Using Essential Oils to further healing dates back thousands of years. This tradition was found in many different cultures around the world. Think of how powerful the sense of smell is! Ways to use Essential Oils:
Drops in bath
Drops in spray bottle to purify air
Drops on mold or mildew in basements
Drops in body oil for massage or skin conditioning
Deodorant
Healing blends for skin or health issues
And Many More…
We have some great books in the Co-op on aromatherapy and using essential oils, check them out. Remember that most "fragrances" are synthetic and may have harsh solvents involved in the distilling process. Veriditas Botanicals essential oils are distilled purely, with no solvents or synthetics added. Especially for healing, the quality of the oil makes a huge difference. Essential Oils can be part of a regimen of health!